An essential source of fuel for the fire is oxygen, so as your lighting a fire you need to supply extra oxygen to ignite and build its strength. The simplest way to do so is to get low and close and blow air into the base of the fire, but this can be dangerous and difficult.

So with the help of our Fire Blow Tube™, you can easily and safely supply air from a distance. Guaranteed to light your fire almost 3x faster by focusing the air down a straight tube right to the base of the fire.
SIMPLE & FAST
Fire-building is a top priority in most survival situations. The Fire Blow Tube™ makes building that fire a snap. A must-have for any fire kit, the Fire Blow Tube™ adapts an ancient fire-starting technology into a modern telescoping tool. The Fire Blow Tube™ allows you to put oxygen straight to the base of your fire with laser-like focus. This gives you a bellows-like effect, allowing your fire to burn fast and hot. Using the Pocket Bellows requires a minimum of effort while keeping you a comfortable distance from heat, flames, and smoke.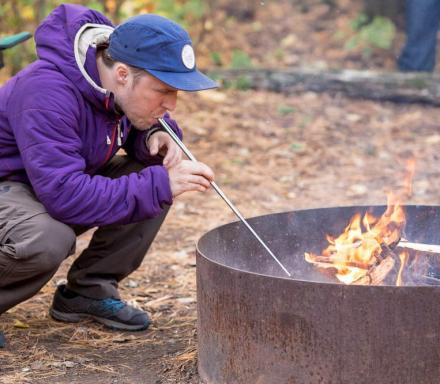 EASY TO CARRY
You can easily use the tool to fire with wet firewood or dry firewood in a few minutes to eliminate smoke, which can effectively provide oxygen for the fire. The bonfire tool can keep away from the smoke and provide a high-speed and effective oxygen supply for the fire. You can blow the oxygen to the fire without using too much force and it is easy to use.


THE POINTS YOU WILL BENEFIT FROM
✅EXTENDABLE: the tube can be extended to 19 Inch and collapses to 3.5 inches. This way, you can protect your face from getting burned and carry it around just as easily.

✅WET AND DRY WOOD: start rolling fires with wet or dry firewood in minutes. Build fires easily by blowing air from the big end to the small end.

✅POLISHED STAINLESS STEEL: no rust, compresses and focuses oxygen directly into the heart of a fire, essential in fire starting kit.

✅PORTABLE: and lightweight, 8 layer structure easy storing, waterproof acrylic tube package.

✅EASY TO CARRY: this small tube is made from superior durable stainless steel; Elegant, strong and practical.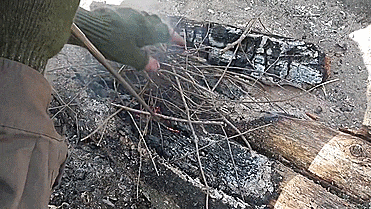 How to use
1.Completely extend the fire blow pipe.
2.Put small end into the core of fire heart, and blow from the big end. Oxygen will be transferred straightly to fire and you can get bigger fire immediately.
Specifications:
Color: Silver
Material: Stainless steel 
Function: Environmentally friendly, portable, windproof
Blowing tube: 8 knots
Package Included:
1 x Stainless Steel Blow Fire Tube
This section doesn't currently include any content. Add content to this section using the sidebar.