---
Introduction:
As the summer approaches, it becomes the most exciting and popular event. As we all know, vacation is a good way to relax. Imagine that you are floating on the water, you can enjoy the sun, read a book, or even take a nap. Of course, in these activities, you need an inflatable swim ring to support you. Our inflatable lifebuoys are made of sturdy materials that resist tearing, puncture and UV damage. More importantly, its watermelon pattern will give you a feeling of summer.

Main Feature:
- Safety design: The check safety valve is designed for increased safety. This is a good idea for swimming in summer.
- Ultra-thick environmentally friendly materials: Made of non-toxic PVC material, can withstand weight, safe to use
- Super Comfort: This special technology makes the internal seams very smooth, without scratches and excellent comfort
- Watermelon summer pattern: The special fruit design looks refreshing and refreshing, providing you with a good mood and bringing you a lot of happiness.
- Easy to inflate and transport: Inflated with air pump inflator, fast energy saving, deflated when not in use, easy to carry
Suitable for children and adults
- Excellent gift: You can consider buying this buoy for those who like to swim and want to enjoy the sun in the water. This is the perfect gift for your friends or family.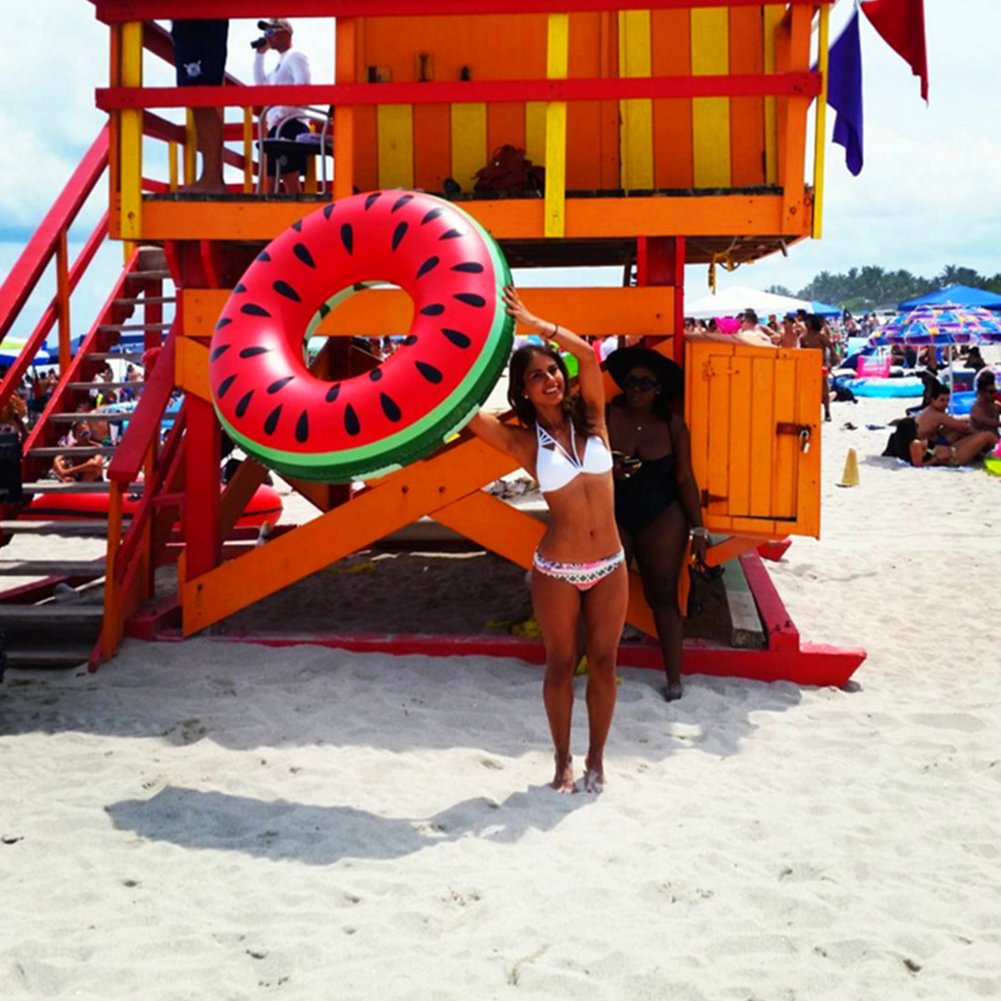 Size:
The diameter of 120cm/47in
Safety Warning:
Not suitable for boating, can not prevent drowning. It is not a life saving device, so please don't let your child be alone in the water.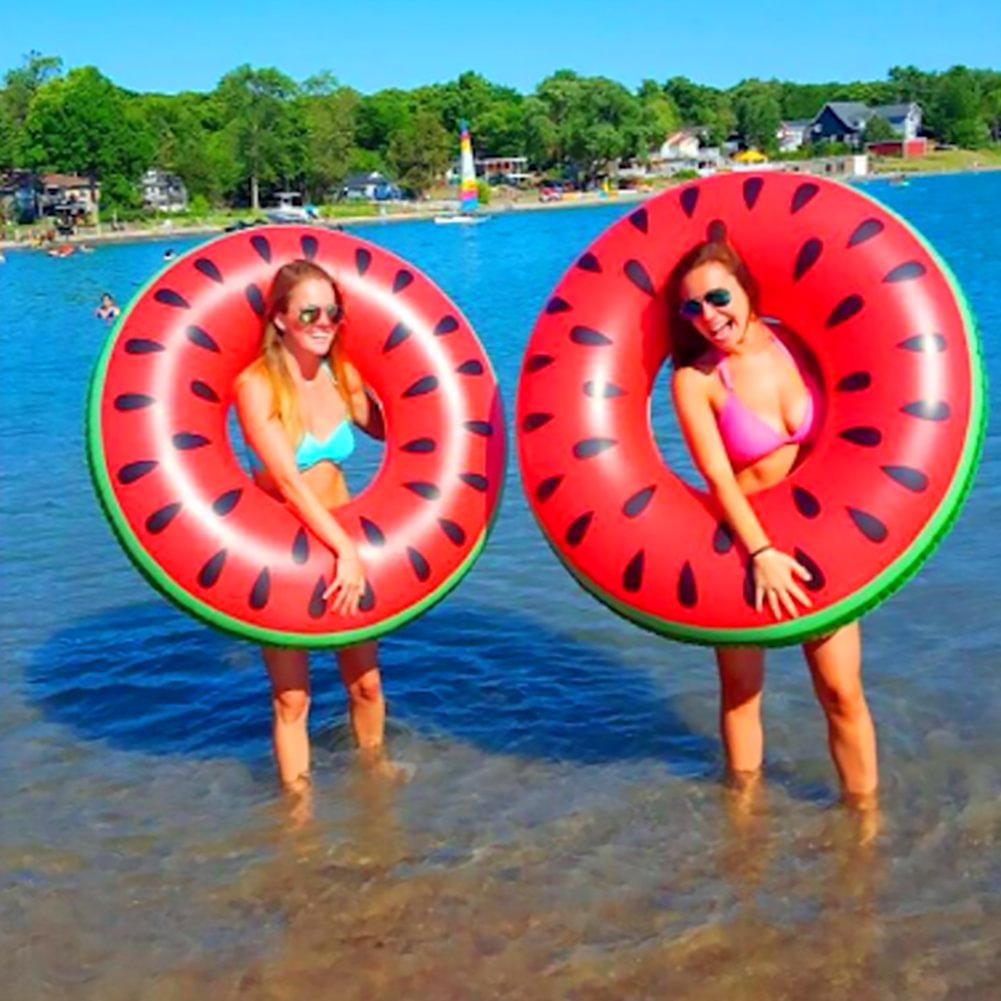 This section doesn't currently include any content. Add content to this section using the sidebar.