THIS PERMANENT MATCH WORKS LIKE A CHARM!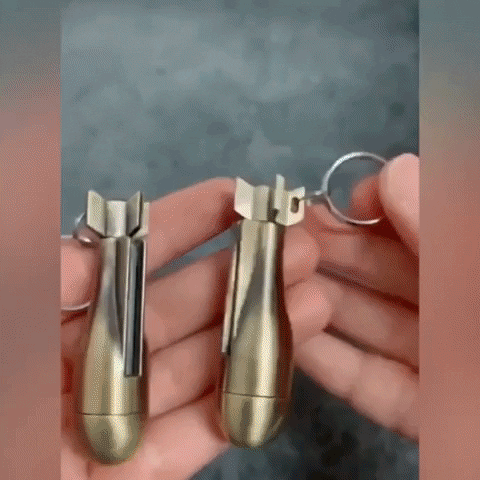 This waterproof alloy match will be a lifesaver for you on your next outdoor adventure or any emergency situation.
It works fine anywhere, anytime, and in any condition, including humid climate and windy weather. It's great for starting a fire, lighting a charcoal grill, etc.
Features:

- Made of metal material.
- Sliding ignition is simple and convenient.
- Small portable size, can be carried around.
- Multifunctional lighter can withstand at least 10,000 impacts.
- Applicable anywhere, anytime, and any condition.
HOW TO USE?

1. Unscrew the rod and add lighter fluid first (no fuel included)
2. Screw the scraper back and wait 3 Min, let the cotton and wick fully absorb the lighter fluid.
3. Holding the scraper at a 45-degree angle with the flint. Push hard and slide downward to ignite.
Please scrape off the black coating on the surface of flint strips for the first time use.
Package Included:

1 * Matchstick Fire Starter
This section doesn't currently include any content. Add content to this section using the sidebar.