Whenever you go hike, camp or hunt, you can take THE MULTIPURPOSE Shovel with you to be secure in any situation. There's no survival tool out there that can do everything...but THE MULTIPURPOSE Shovel comes pretty close. With 23 useful survival tools packed into one powerful shovel, you'd be crazy not to have one of these with you when SHTF.

STRONG & DURABLE
THE MULTIPURPOSE Shovel is designed to strike the right balance between durability and strength, ensuring you're ready for anything. The blade on this shovel combined with the length of the shaft makes this a powerful self-defense weapon. No man or animal will want to be on the receiving end of a strike from this shovel.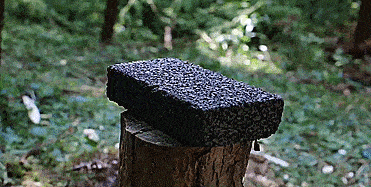 COMPACT & MULTIPURPOSE
It doesn't matter if you want to shovel, dig, cut, hammer or chop. The high-quality steel material is able to peel animal skins and scale fish phosphorus. Even more, it's easy to make a fire. You'll be amazed by how many survival tools are packed into this shovel for your convenience. It includes a shovel, knife, hatchet, saw, hoe, glass breaker, fire starter, fish scaler, bottle opener, hex wrenches, Phillips head screwdriver, and even a watertight compartment for your valuables.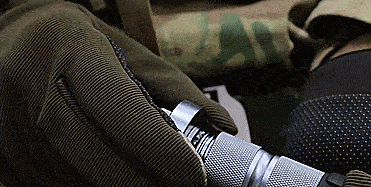 EASY & SECURE
Anyone can use the Shovel™. If you can twist the lid off a water bottle, then you can collapse and expand this shovel. The shovel feels solid even during intense use because of the "lock-in-place" thread lock system. This thread lock system keeps each section of the shovel so secure you won't even be able to tell that it unscrews into separate pieces.
23-in-one function
Function: shovel / hoe / chop / cut / axe / thorn / hook / ruler / wood according to the knife / bottle open / fish scales / screwdriver / Flint / compass / lost rope / survival whistle / broken window cone
Suitable scene: outdoor / car / camping / tactics / camping / adventure / climbing / defense / riding / fishing / emergency tools, etc.
COMPLETE SURVIVAL TOOLS SET:
Easily assemble and disassemble each part of the Carbon Shovel™ and store in your backpack or car.
✅23 Incredible Tools in One
✅Intimidating Self-Defense Weapon
✅Easy Collapsible Storage
✅As Long or as Short as You Need
✅Stable and Secure
✅Easy to Use
✅Lightweight
SPECIFICATIONS:
Material:
Shovelhead: Manganese steel
Handle: Aluminum alloy Tactical
Knife: 440 Stainless steel
Size:
26.4 x 6.3 x 5.1 inches / 67 x 16 x 13 cm 
Package includes:
1 x Carbon Shovel™ 23-in-1 Folding Survival Shovel
This section doesn't currently include any content. Add content to this section using the sidebar.